Eliot Bank MA, CSCS, USAT – Lead Performance Coach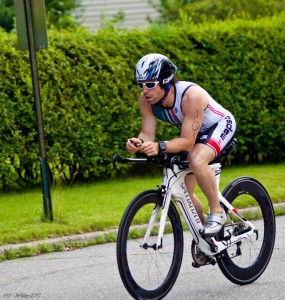 Eliot Bank, is the founder and lead performance coach at Empower Performance & Fitness.
A well accomplished triathlete and life-long runner, he is a student of the human body and understands the art and science behind what it takes to perform and achieve fitness and performance goals.
With countless hours of rehabilitation, performance coaching and personal training experience with a wide base of clients — from patients on the road to recovery, to athletes working towards achieving new goals, and from middle aged men and women looking to change old habits, to teenagers interested in learning about healthy living – Eliot works one-on-one to assess client needs, movement patterns and capabilities, to design and monitor plans, and to achieve results. In both hospital clinics and private settings these results have reinforced for him how rewarding it is to be a shepherd of wellness for others.
As someone who worked in the demanding, "always on" field of information technology for many years before his passions got the best of him, and who is a dedicated father, husband and athlete, Eliot has a deep understanding of the importance of training smart, and is committed to making the most of the time his clients invest in themselves. His passion for the subject provides a motivation and energy that is hard to find in a coach, and with each new client he taps into lessons learned from his own achievements to create a balanced, achievable and invigorating approach to fitness.
Eliot holds a MA in Exercise Physiology, as well as NCSA Certified Strength & Conditioning Specialist, ACSM Registered Clinical Exercise Physiologist,  USAT Level 1 Triathlon Coach, USA Weightlifting L1 Coach and Precision Nutrition L1 Coach.